Members' Profile
(from 1 April 2020 to 31 March 2022)
Chairman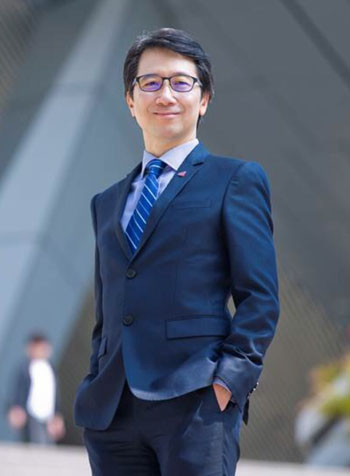 Professor LEE Kwok On, Matthew

Professor Matthew Lee is Vice-President (Development and External Relations) and Chair Professor of Information Systems and E-Commerce at City University of Hong Kong. As Vice-President, his portfolio includes university branding, communications and public relations, alumni relations, fundraising, global engagement, and the university exhibition gallery. He is a qualified Barrister-at-Law in Hong Kong and England & Wales, a Chartered Engineer (UK Engineering Council), and a professional member of the British Computer Society. Professor Lee is Chairman of the Hong Kong Committee for Pacific Economic Cooperation (HKCPEC) and a member of the Hong Kong Deposits Protection Board, a statutory body established under the Deposit Protection Scheme Ordinance.

Professor Lee has over two decades of university leadership experience, starting from an academic department head position in 1994, rising through various ranks to VP. He is a leading researcher in technology-based innovation adoption and diffusion, knowledge management, electronic commerce, online social networks, and technology addiction. His research focuses on technology-based user behavior from a social-psychological and marketing perspective. Professor Lee has received several academic honours, and his research has appeared in numerous leading research journals. He is currently the highest cited professor at the College of Business at CityU, with a citation count of over 18,000 and an h-index of 56. Professor Lee is also an Independent Non-Executive Director of two main-board listed companies in Hong Kong.


---
Vice Chairman


Deputy Director-General of Trade and Industry
Mr Francis HO

Francis Ho is Deputy Director-General of Trade and Industry. At the Trade and Industry Department, Mr Ho is responsible for Hong Kong's participation in international or regional economic and trade forums, cooperation with Asia Pacific Region on economic and trade matters, Hong Kong's bilateral trade relations with trading partners in Europe, Asia (excluding the Mainland), Oceania and Africa, negotiation of trade and investment agreements, and information and public relations.
---
Members


Professor CHAN Wai Sum

Dr. Chan is Professor of Finance at the Chinese University of Hong Kong. Previously he taught at the University of Hong Kong, the National University of Singapore and the University of Waterloo (Canada). Wai Sum holds a Ph.D. degree from Temple University (Philadelphia, USA). He is a Chartered Enterprise Risk Analyst (CERA), Fellow of the Society of Actuaries (FSA), Honorary Fellow of the Institute and Faculty of Actuaries (HonFIA) and Fellow of the Royal Statistical Society (FRSS). Dr. Chan's research interests include economic modeling of insurance assumptions, statistical applications to risk management and economic time series forecasting. He received the SOA Edward A Lew Research Award (second prize) in 2006 and was awarded the Inaugural Teaching Excellence Award by the National University of Singapore in 1992.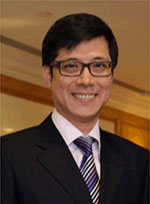 Dr Buston CHU

Dr Buston Chu is a veteran marketer and a business leader in the service industries of Hong Kong for over thirty years, covering public-listed consumer products conglomerate, media firms and marketing consulting entities.

He is the Honorary Advisor (Former Chairman) of HK Association for Customer Service Excellence (HKACE), Former Chairman of HK Institute of Marketing, and the member in a number of advisory boards, including: Hong Kong Committee for Pacific Economic Cooperation, Advisory Committee of Travel Agents, Tourism Commission; Promotion & Consultation Subcommittee of Retail Industry Training Advisory Committee, Qualifications Framework, etc.

Buston is also actively engaged in tertiary education, teaching services marketing and brand management in various universities as Adjunct Professor and Visiting Lecturer, including: University of Hong Kong, HK Baptist University, and HK Polytechnic University.




Mr Geoffrey KAO

Mr. Geoffrey Edward Kao is currently the Executive Director of Wah Ming Hong Limited, holds a Bachelor Degree of Economics from Princeton University. With over 20 years' experience in the wristwatch business, Mr. Kao has a profound insight into consumer goods in Greater China Region.

Mr. Kao is currently a member of the Shanghai Municipal Committee of Chinese People's Political Consultative Conference and the Vice President of Hong Kong Youth Industrialist Council. He also served as the Chairman of the Federation of Hong Kong Watch Trades and Industries in 2013-14.

Mr. Kao was awarded Ten Outstanding Young Persons of Hong Kong in 2014 in recognition of his distinguished contribution to Hong Kong youth programs and his devoted support for Hong Kong vocational education. He was also awarded Young Industrialist Award of Hong Kong in 2010 for his accomplishments in the watch and clock industry.




Mr Kelvin LAU

Kelvin Lau is a senior economist of Standard Chartered Bank's Greater China research team, with over 20 years of experience in economic analysis. He specialises in offshore Renminbi development, and provides research on the economies of China and Hong Kong and their integration, including Greater Bay Area development. Kelvin is the co-author of the book The Offshore Renminbi: The Rise of the Chinese Currency and Its Global Future (Wiley, 2012). His views are frequently quoted by international and local media. Kelvin is also the Honorary Economist of the British Chamber of Commerce in Hong Kong. Kelvin graduated from the London School of Economics and Political Science.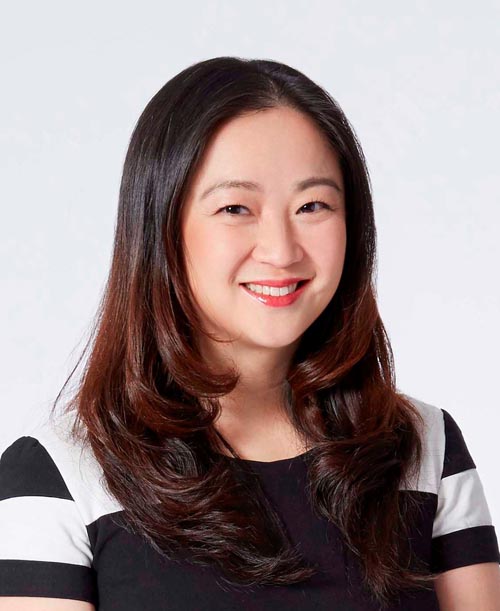 Ms Edith LAW

Ms Edith Law currently serves as the Chairlady of Fashion Farm Foundation (FFF). FFF is a non-profit making organization with the aim to unite fashion designers, cultural practitioners, industry experts and retailers, with both professionalism and expertise to develop and foster their business and the industry within and beyond the territory.

Edith also has a number of public service roles. She has been appointed by the Hong Kong Government to be their represented Council Member at Hong Kong Trade Council Board since 2015 and is the Programme Management Committee of the Enterprise Support Programme under the BUD Fund currently.

Prior to being a retail entrepreneur, Edith has worked as an Investment Banker in New York, London and Hong Kong, at Citibank, Bear Stearns and Peregrine. 

Edith is currently the Investment Director of SANVILLE under LAWSGROUP. Equipped with strong financial and management skills, Edith has been the Executive Director at ZTAMPZ Limited responsible for strategic business development, financial and operational management.

Edith received M.S. in Management Science from Stanford University (US) and B.S. in Electrical Engineering from Queen's University (Canada).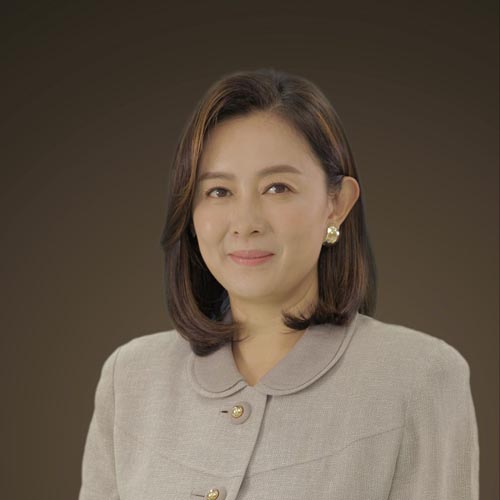 Professor Syaru Shirley LIN

Syaru Shirley Lin is Compton Visiting Professor in World Politics at the Miller Center of Public Affairs at the University of Virginia. She is also a member of the founding faculty of the master's program in global political economy at the Chinese University of Hong Kong. Her book, Taiwan's China Dilemma, on the impact of the evolution of Taiwanese national identity on cross-Strait economic policy was published by Stanford University Press in 2016 and in Chinese in 2019. Prof. Lin is currently working on the high income trap in East Asia. Her commentaries frequently appear in both English and Chinese media. She graduated from Harvard College and earned her masters and Ph.D. from the University of Hong Kong.

Previously, she was a partner at Goldman Sachs, where she led the firm's private equity and venture capital efforts in Asia. She spearheaded the firm's investments in many technology start-ups and was a founding board member of the Alibaba Group and the Semiconductor Manufacturing International Corporation. She also specialized in the privatization of state-owned enterprises in China and Singapore. Prof. Lin currently serves on the boards of Goldman Sachs Asia Bank and Langham Hospitality Investments. She is also a director of the Focused Ultrasound Foundation, a Virginia-based foundation that supports the development and adoption of a new therapeutic medical technology.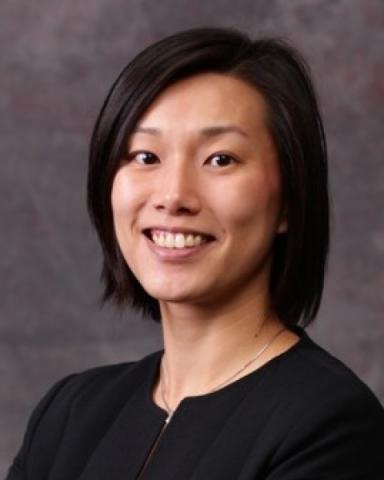 Professor Emily NASON

Professor Emily Nason is the Director of Undergraduate Recruitment and Admissions at HKUST, responsible for furthering the University's strategic objective to be a University of choice for talents, by proactively attracting and recruiting student talents of varied excellence to HKUST. She received her PhD in Human Resources and Organizational Behavior from UCLA and joined HKUST in 2005 as an Assistant Professor in the Department of Management, where she also obtained her BBA degree. Prof Nason is well experienced in undergraduate education and has taken up various program leadership roles within the Business School and served on multiple university and external committees over the past 10 years. A passionate educator, Prof Nason believes the most important aspects in youth education are character building, instilling a passion in lifelong learning, and making positive impacts.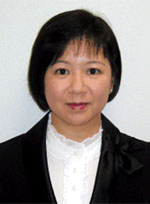 Government Economist or his/her representative
Ms Reddy NG

Ms Reddy Ng has been serving as an economist for the government since 1989. She is now a Principal Economist at the Government Economist's Office responsible for monitoring and analysing the strategic trade and investment polices in a regional context. Policy developments in environmental protection and energy are also under her scope of purview.

She received her bachelor and master degrees in economics from the University of Hong Kong.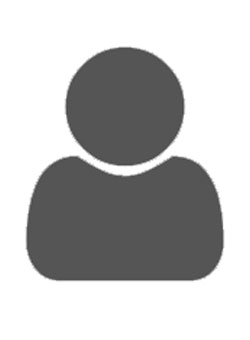 Director of Research of the Hong Kong Trade Development Council or his/her representative
Mr Billy WONG

Deputy Director of Research
Hong Kong Trade Development Council


---
Secretary General
Assistant Director-General of Trade and Industry
Miss Helen KWAN